Facility Reservations
Online Facility Reservations
You can now reserve our facilities online! Please read the procedures below and then click 'Make Your Reservation' button to get started! If you have any questions, please call the Parks & Recreation office at 601-924-6082.


To make a reservation, you must first create at account. Once you click the 'Make Your Reservation' button below, click the 'Create New Account' and fill out the information accordingly. Once the account is created, you will be asked to log in.

Once logged in, you will see a 'Make Facility Reservation' option in the menu on the left side of the screen.

Once on the 'Make Facility Reservation' screen, fill the required information and any optional information you need to provide. NOTE: If the facility first requires approval, you will NOT be asked to make payment at this time. Clinton Parks & Recreation will be notified of the request, review it and approve it. Once approved you will receive an email notifying you of the approval. At this time, log back into your account and you will see the 'Outstanding Balance' amount where you can click the 'Make Payment' button to make your reservation payment. If not yet approved, when you log in you will see 'Awaiting Approval' next to your reservation.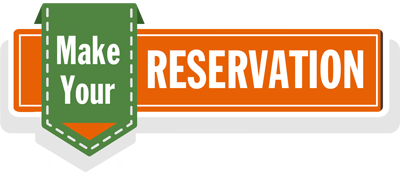 Pavilion Rentals
Clinton Parks are home to several outdoor pavilions located in our parks system that are available for rent. In order to reserve these pavilions, please click the 'Make Your Reservation' button above to get started.
Tennis Court Reservations
Courts are available for reservation after 5:00 p.m. These courts are first come first serve unless courts have been reserved through the CPRD office. Fees to reserve a court are $3.00/person per court per 1½ hour usage.

USTA/MTA matching are programs we offer which are reserved prior to the start of each season. There is a $3.00 court cost per person per 1½ hour usage for these matches.
Rental Policies and Procedures
All facility rentals are subject to denial.
Renter shall have a copy of this form and/or a copy of receipt on site at time of rental.
Must be 21 years or older to rent any parks and recreation facility
No tackle football will be allowed on any facilities except through the CPRD Football program or the Clinton Youth Football Association
No charcoal grills. Gas grills are allowed at the parks but must have a drip pan.
YOU MUST HAVE A RESERVATION TO HAVE GRILLS AND/OR BOUNCE HOUSE ON PARK PROPERTY
No alcohol allowed at any park department facilities.
No tobacco products are allowed on park property.
No water slides, or trains allowed in parks. One (1) bounce house per rental allowed. (no electricity available, must provide own generator).
Rental fee must accompany application. Damage deposit is due the day before rental.
All information on this application must be completed. Incomplete application will result in denial of service.
Rentals are allowed only between the following hours at the following locations:
8:00 a.m. – 6:00 p.m. for Kids' Towne, Northside Park, and Robinson Park
8:00 a.m. – 8:00 p.m. for Brighton Park
8:00am – 9:00pm for Traceway Park.
All parks open at 1:00 p.m. on Sundays.
All weekend rentals must be made a week prior to rental.
Cancellations must be made 10 days prior to rental date to receive a refund. No refunds will be made on outdoor facilities if rained out; however, a credit will be issued if Department is contacted the day of OR the following business day.
All areas should be left clean.
Fees will be deducted accordingly if trash is not disposed of properly. The required damage deposit will be kept for any damage of City property and may be subject to additional charges.
Renter is responsible for any misuse of department and/or center equipment.
All facilities and fields must be secured and vacant by 10:00 p.m.
All centers, conference rooms and field rentals will be checked by Parks and Recreation staff before deposit is returned.
All rentals are on a first come, first serve basis. Rentals will not be accepted via phone or fax.
All facilities will be made available to all groups organized for civic, educational, or other community purpose, at such times that will not conflict with services of the City.
A single individual and/or organization may schedule the facilities for use no more than twice per month. (This does not apply to Organizational teams and practices.)
There shall be no fund-raising activities, door charges, or sales of any article on City property unless granted prior approval by Mayor and Board of Aldermen.
The Director of Clinton Parks and Recreation (CPRD) or his designated representative reserves any and all rights to attend any event or function and make any decisions concerning policy, procedure, liability, or safety without consultation with responsible person/ organization/ company of the event or function. Loss of park privileges and suspension of all department and non-department programs, events and special functions may result if any violation occurs.
A Certificate of Liability Insurance naming Clinton Parks and Recreation Department as the holder must be submitted if any event or rental is open for the public to attend.
For Non-Emergencies call the Clinton Police Department at 601-924-5252