Adult Softball Information
2023 League

Adult Co-ed Division and a Men's Softball Division

Registration: Extended to June 10
Games will begin June 12.
$600/team
ASA Rules
10-game guarantee plus double elimination tournament

Games will be played on Mondays, Tuesdays and Thursdays
Depending on the number of teams, we will shoot for game times to be at 7:00pm and 8:00pm with possible 9:00pm games.
Official Rosters must have a minimum of 10 players and no more than 20 players.
All players must be 16 yrs. or older
5 guys/5 girls
Guys bat on reverse side for Co-ed League
Men's League can bat dominant side.
All teams are responsible for team jerseys which must all be the same color with visible number on back.
Please read rules for both league and ASA as well as the approved batting list. It will be strictly enforced for safety.
Rules
USA Softball (ASA)



Congratulations to the 2022 Co-ed Champions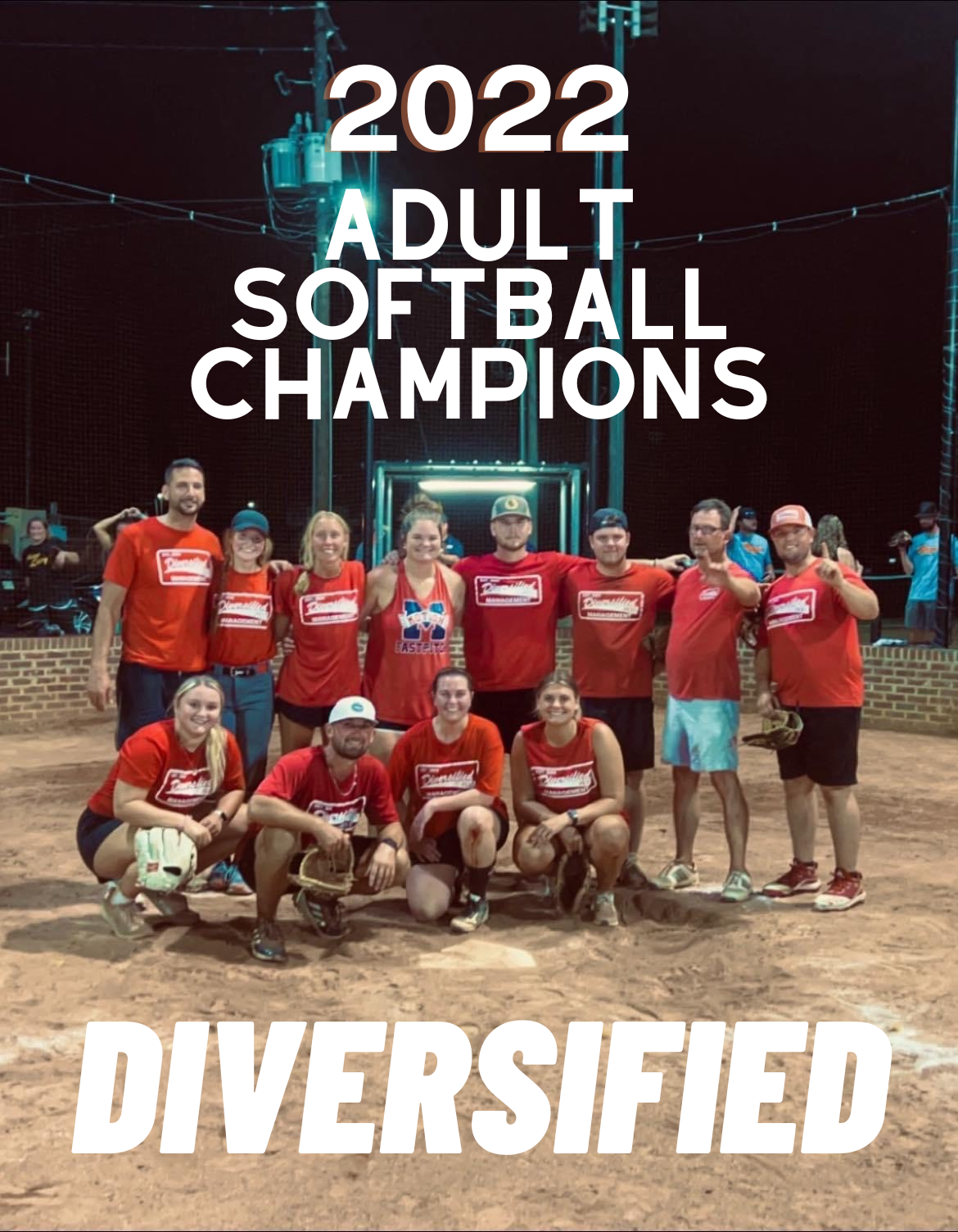 Currently Registering
There are no programs registering at this time.